In this Nikon 7548 Monarch 7 8×42 binoculars review, we are going reveal all the features, pros and cons. The Nikon brand has become very popular and is a trusted producer of quality lenses.
There are multiple binocular models created by the brand, each featuring their unique qualities. The Nikon 7548 Monarch 7 8×42 Binocular is one of the quality models this company made.
Before purchasing an item, it is imperative to research it and see if the features fit your needs. Since there are multiple binocular options by Nikon, researching for the best one that fits the budget and price is an excellent choice. We also review this model in our binoculars under $500 article.
Nikon Monarch 7 8×42 Binoculars Review
Best Features of Nikon Monarch 7 8×42 Binoculars 
Featuring ED (Extra-Low Dispersion) Glass
For the Monarchs 7 common this feature is highly sought-after and very popular. The extra low dispersion is the central feature that makes this binocular very special. This Factor allows users to see quality images in low light. Many explore nature in the nighttime, and star gazing is a common hobby. For those who need low light experience, this Monarch 7 can be an excellent option.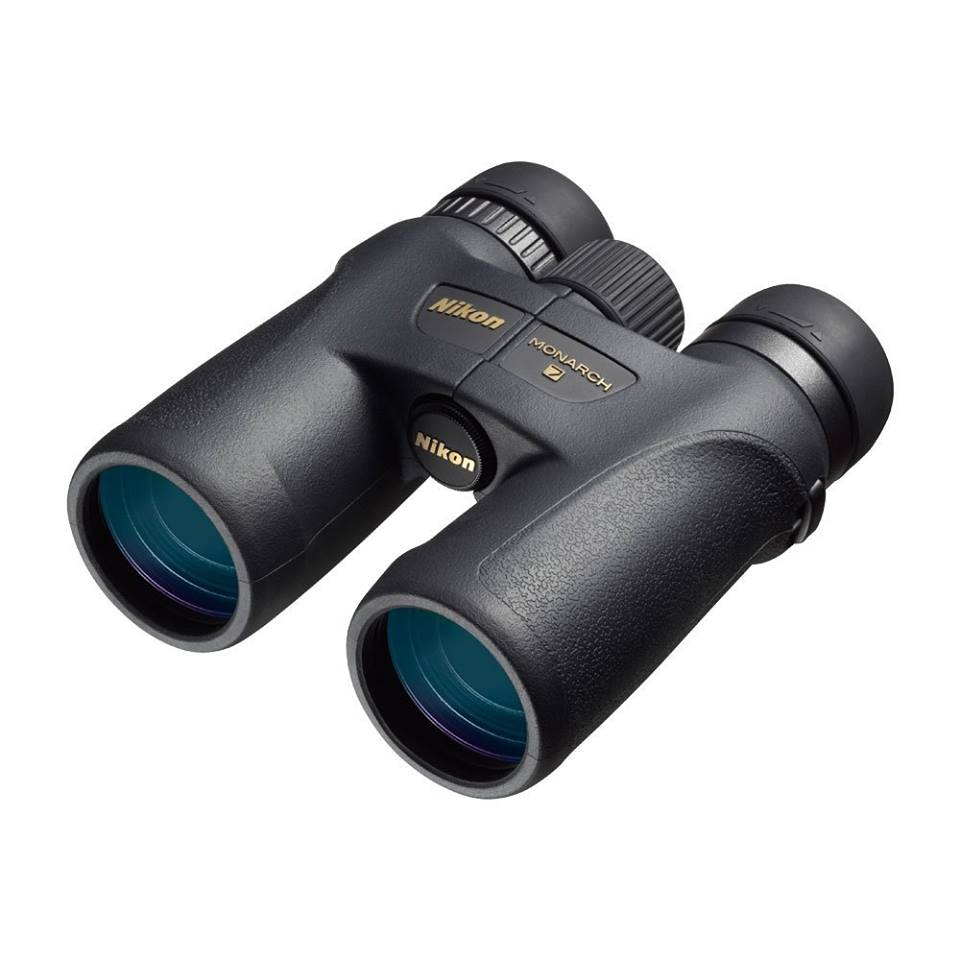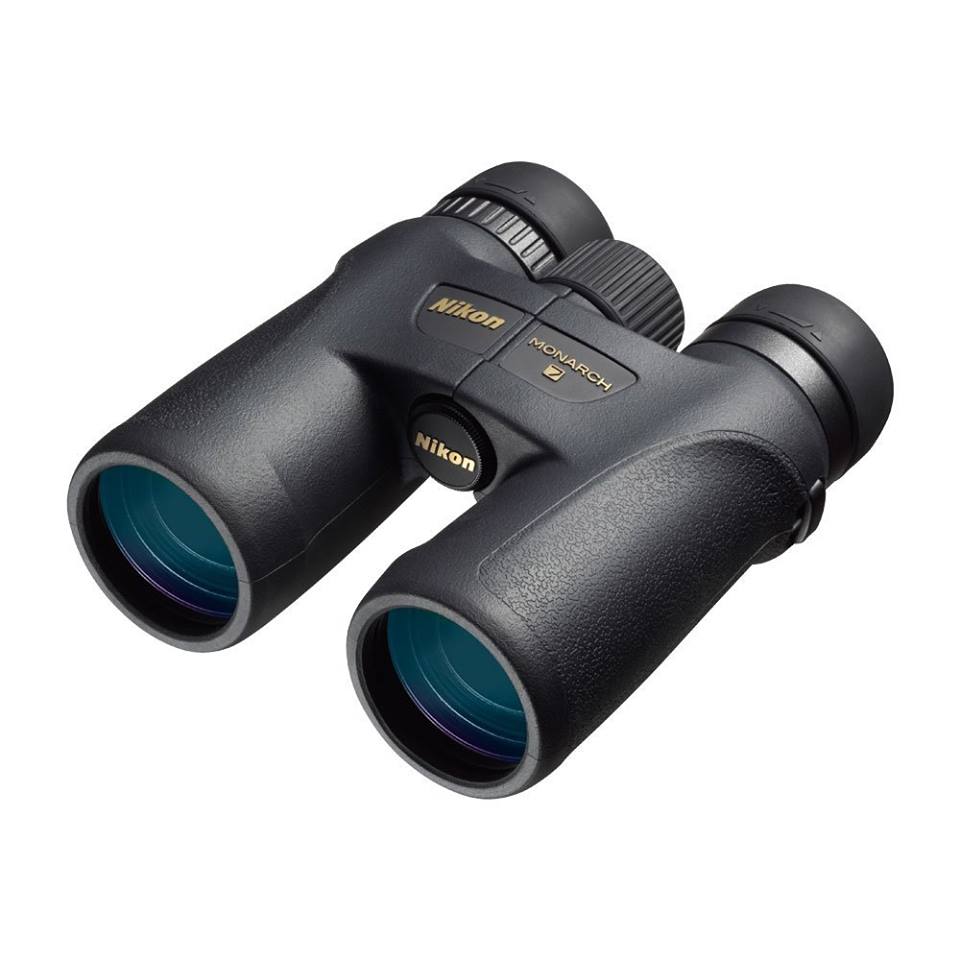 Turn-and-slide rubber eyecups
This feature allows excellent adjustability for the buyer. The turn and slide rubber eyecup offer multi-setting click stop period this feature is perfect for eye relief. Many major hikers can focus in on objects and animals for extended periods of time. With this feature, it allowed quality eye relief for an excellent fit.
Fully Multicoated Eco-Glass Lenses
The lenses in the Monarch 7 are very high-tech. Although Monarch 7 binoculars are smaller than other models, it does not mean it has less accuracy. The fully multi-coated Eco-glass lenses offer the user a higher light transmittance. This feature goes across the entire light spectrum that is visible.
The lenses feature prism services that help to transmit light better. Reflection can be a common issue when it comes to lenses, but these lenses are highly equipped with high technology. It means that the binocular lenses minimize the loss of life because of reflection. The user can now enjoy a clear view because of this.
 Accessories Included
The Nikon Monarch 7 accessories are excellent quality for the user. They are relevant and feature great design. Users can use the neck strap that comes with the binoculars. It is convenient and is perfect for mobility. The binoculars also come with a fabric carrying case; this is excellent for storage and travel. There are lens protectors that are connected to the binoculars. It is excellent to protect a very high-tech lens that the user will-will depend on.
Dielectric High-Reflective Multilayer Prism Coatings
When this product was designed, all details will have we considered. Each lens was meticulously coated who offers the best viewing experience. Dielectric High reflective multilayer prism coating allowed the color to shine through magnificently. It provides high contrast Bold of you were conceived I'm a nearly perfect image.
Waterproof and Fogproof
Another great coding these binoculars have is the waterproof and fog proof features. Will make use binoculars fog proof, and waterproof is the Nitrogen filled, and O-Ring sealed components. This feature helps outdoor goers experience a more convenient use of the binoculars.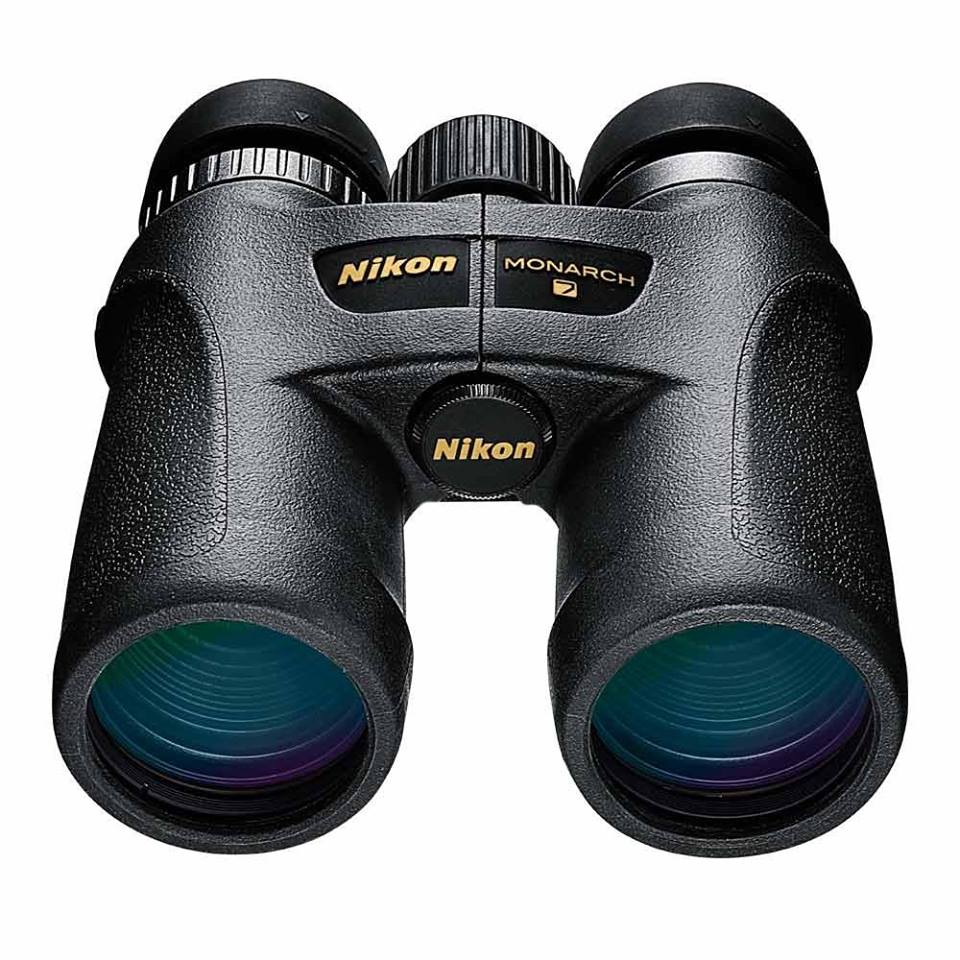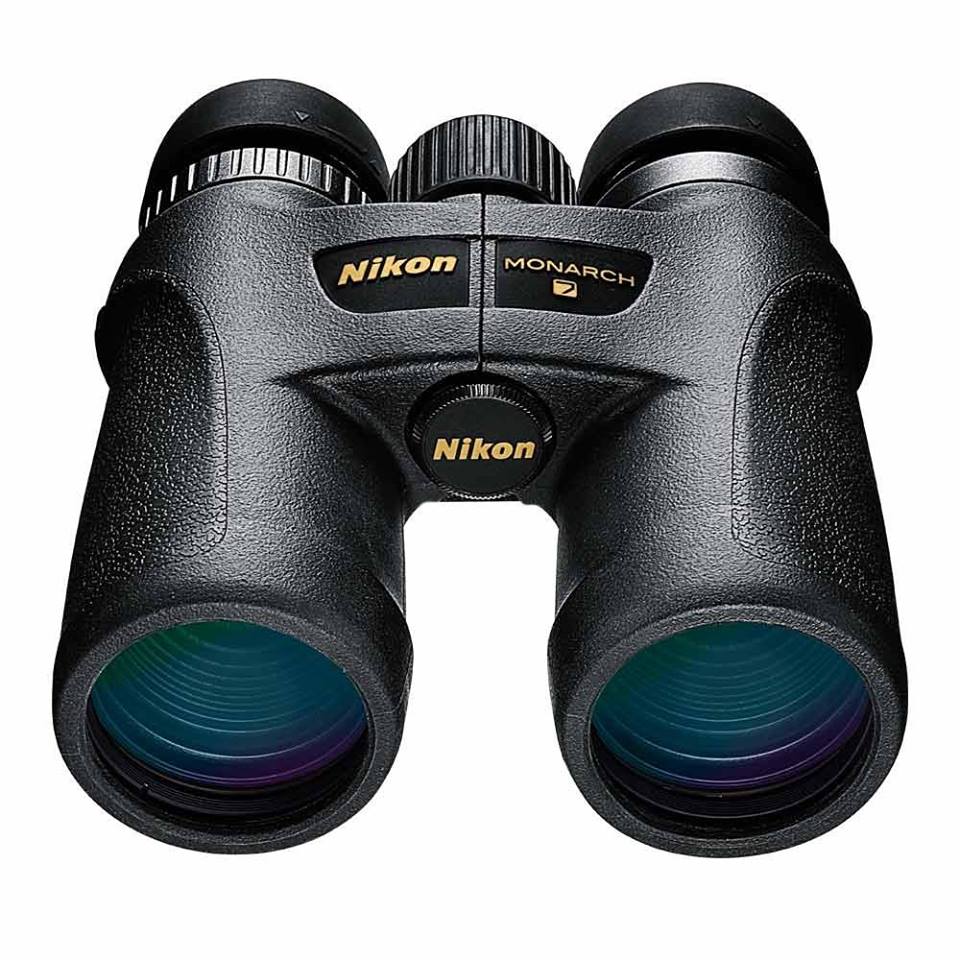 Old Vs New Monarch 7
The older versions and newer versions of the Monarch models are of high quality. The main difference in design is the size and the features that it offers. Many of the models have the same ED or extra-low dispersion glass, the quality in precision can be different.
The Monarch 7 had an exceptionally high-quality view in the low light and compared to the older version it has a better viewing. The design of the new monarchs 7 is also smaller and built for the user's hands.
It is much easier to hold. Although it is smaller than other heavier models, it can be compared to the other heavier models. Because it has more lenses for high-quality viewing.
Technical Specification
Prism: Roof

ED Glass: Yes

Focus System: Central Focus

Magnification: 8x

Objective Lens Diameter: 42mm

Angular Field of View: (Real) 8 °

Angular Field of View: (Apparent) 58.4 °

FOV at 1000 yds: 420 ft

Close Focus: 8.2ft

Exit Pupil: 5.3mm

Relative Brightness: 28.1

Eye Relief: 17.1mm

Weight: 22.9 oz

Phase Coating: Yes

Dielectric Coating: Yes

Waterproof/Fog proof: Yes

Interpupillary Adjustment: 56 – 72 mm / 2.20 – 2.83″

Dioptric Correction: ±3

Tripod Mount: Yes (Adapter Optional)

Dimensions: 5.6 x 5.1″ / 14.22 x 12.95 cm
Pros
These binoculars have many great features that help the buyer.

One of the best features of the Nikon Monarch 7 is its ability to have an incredibly clear viewing. With all of the coated lenses, the buyer can experience sharp imaging.

These binoculars have a wide viewing angle. It is excellent to capture more imagery throughout nature.

The binoculars are designed to fit right into the hands. They are made horribly and are considered Binoculars are designed to fit right into the hands. They are made durable and are considered light weight.
Cons
It can be a common issue with these binoculars. The lens cap can be loose.

Some may not understand the directions that come with the product, so it is imperative to do research on making store all of the accessories are attached correctly.



Recommended usage
These binoculars are perfect for everyday use. Thanks to the eye relief these ocular can be used for long periods of time. The technology that it uses allows the user to see clear views in many climates.
Thanks to the fog proof and waterproof make sure these binoculars can be used in rain and low light atmospheric. Users can also view things in the dark and focus on animals at a distance
Final Verdict
These binoculars are simply excellent. They are highly recommended binoculars, for a decent price. At night time the 7548 Monarch 7 8×42 binoculars has extremely great viewing quality.
Nikon Monarch 7 8×42 binoculars are recommended for the user who needs an extremely bright pictureand clear imagery. Professionals may be able to use this device to get the sharp views they need.