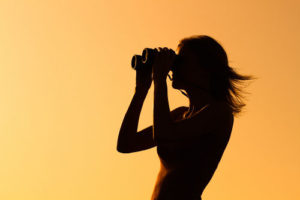 We hope you enjoy these reviews of some of the best 8×42 binoculars for 2023.
The 8×42 binocular is a popular choice for lovers of these optical devices but has 2x less magnification than binoculars with a rating of 10x.
Although 10x power binoculars only cost a little more than the 8x power devices, the latter is popular for bird-watching lovers and close-range observation.
These 8x magnification devices offer a wider field of view and more image stability and are sometimes called the universal binoculars.
However, these qualities are not the only positives for the 8x magnification binoculars, and we hope you enjoy our top-rated 8×42 binoculars reviews.
What do 8×42 Binoculars Mean?
These numbers represent the essential parameters for a given binocular and give the magnification number and lens diameter.
In this case, i.e., 8×42, the number 8 represents a magnification of 8 times, which means that the image appears 8 times as large when viewed using this binocular.
The second number 42 denotes a lens diameter of 42 mm, which determines the intensity of light getting through the lens and into your eye.
What Makes An 8×42 Binocular Special?
These 8×42 binoculars are practical and suitable for several different situations, like camping, exploring the outdoors, bird watching, sports viewing, and hunting. A good set of 8×42 binoculars is a reliable and practical companion!
Some binocular models with 42 mm objectives have a magnification of 10 times and offer a very wide field of view for objects up to 1000 Mts. away.
These handy 8×42 binoculars reviews are more mid-range, and all are relatively good and of decent quality.
Their average weight is approximately 600 to 800 g., making them easy to hold and store relatively easily.
In addition to this, their weight ensures that you can hold these binoculars very still during use.
Top 6 Best 8×42 Binoculars Reviews

This special Leica 8×42 binocular impresses with its ergonomic design and excellent appearance. The appealing external features are just as impressive as their durability and intelligent mechanics and they are very easy to use because of their compact size.
If you are looking for a suitable model to take with you anywhere, then this device is an excellent choice for you!
Looking closer at the Leica binoculars 8×42, you will immediately discover their unique design, superior ergonomics, mechanical qualities, and high optical values, which impress many buyers.
These 8×42 binoculars are very compact, light, extremely robust, easy to handle, and will become your long-term companions.
The intelligent mechanics have thrilled many users, as suggested by the positive reviews they have received.
This model also comes with rubber ratchet shells with four detents and is one of the best-rated 8×42 binoculars on the market.
About the Value and Price – Most buyers have expressed their satisfaction with the pricing of these binoculars!
Finding suitable 8×42 binoculars isn't always easy, but this is not the case because of its numerous great features, ease of handling, and high-quality ergonomics.
Pros
Comfortable hand-carrying strap
Rubber armor protection
Breathtaking visual impressions
Ergonomic design
Rugged and reliable
Gives outstanding color fidelity
Very compact design
Their design is for the broadest array of uses.
Very durable & easy to use.
Cons
Weatherproof but not waterproof
A more conventional carrying case would have been preferred
The Eschenbach 8×42 Arena D binoculars Plus roof edge is sensationally handy with a total weight of 690 g. They are equipped with spectacle eyepieces and are ideal for leisure, travel, and nature observation. They are very popular for bird watching.
The lenses have unique features such as water density, nitrogen filling, and shortened near point and come complete with accessories.
In the delivery package, you will find the following: one-piece protective caps, a comfortable case, comfortable carrying straps, and the tripod stand.
The Eschenbach 8×42 Arena D Plus binoculars are all-around, especially suited to bird watching.
The binoculars also have diopter compensation. The adjusting ring has graduation marks and a center mark with the symbols + and –  fitted on the lower side of the tube on the right eyepiece and is easily rotated in either direction by 5 markers.
Eschenbach 8×42 Binoculars Arena D Plus offers an excellent clear picture at an affordable price and provides a clear view even in dim lighting. The binoculars are rubber-reinforced for a secure grip.   This model is the best inexpensive 8×42 binocular and can safely compete with binoculars from the higher price segment. We recommend these binoculars. The price/performance ratio is more than average; it is sensational.
Pros
Pleasantly steady viewing
Outstanding mechanical features
Top-quality optics for high-contrast
Fully multicoated optics
Compact construction
Impressive optical performance
Waterproof (3 min in 1m water depth).
Complete with accessories and five years manufacturing warranty.
Spectacle wearers Eye-friendly.
Cons
The opening of the binoculars is pretty restricted
Lacks the tripod connections adapter
The Nikon Prostaff 7S  binocular should be of interest to all users who want to spend under $200. The design of the Prostaff 7S is very stylish, which is especially interesting for today's users, and these popular binoculars have received countless top ratings.
The Nikon Prostaff, 7S binoculars 8×42 are high-quality and innovative binoculars for the outdoors with a total weight of only 650 g, putting them in the lightweight category.
Their rubberized and very grippy surface provides an optimal grip, and the coating makes the housing shock-resistant
Like most other binoculars in this price range, the Prostaff 7S is waterproof up to 1 meter for 10 minutes. They have nitrogen filling to keep the lenses free from the mist. The 8×42 Nikon Prostaff 7S has an impressively high resolution and the ability to deal with multiple remunerations, often with most binoculars. A large exit pupil gap ensures a large field of view with the value ranging from 119 m to 1000 m.
For a price of under $200, we can't say these binoculars are cheap, but if you want a good and reliable binocular, then this model is right for you. It is perfect for bird watching and observing other wild animals, and you will not regret your decision to purchase the Prostaff 7S.
Pros
Fully multicoated eco glass lenses
Sharper image
Extremely accurate color production
Rubber armored body
Ergonomic design
Fully Waterproof and Fog proof.
Turn-and-slide rubber eyecups
Waterproof up to 1m for 10 minutes.
Cons
The lens cover could be better
Little chromatic aberration.
The Skyhawk 3.0  is from the esteemed manufacturer Steiner, so you get an exceptionally high-quality binocular. It comes with all the good qualities you would expect from any binocular at a similar price. These binoculars cost under $500 and are quite affordable, and fulfill all the prerequisites you can set for such binoculars.
The Steiner Skyhawk 3.0 comes with numerous features making the 8×42 binoculars well deserving of their hype.
The Makrolon housing is polycarbonate, which is very sturdy along with its NBR-Long-life rubber coating.
The coating is resistant to acid and oil and offers non-slip handling even in unfavorable weather conditions. A nitrogen filling ensures that the inner optics do not fog, and this model is waterproof, up to a depth of 3 meters.
The neoprene carrying strap is supplied with a Clicloc connection, so your binoculars always sit firmly on your belt. The eyeglasses are also ergonomic, consist of soft, skin-friendly silicone, and can be folded quickly to offer eye protection against light and wind.
Other exciting features of this 8×42 binocular are the fast-close focus and the distance control system, ensuring easy and swift focus is possible. The distance control system will enable you to preset the distance you want to observe by adjusting the focusing wheel.
Skyhawk 3.0 is one of the best models you can get in this 8×42 category with numerous splendid features that make this model a reliable companion for the outdoors.
If you look at different reports, you will notice immediately that this model has no critical weak points and performs very well.
Pros
Nitrogen pressure filling
High contrast optics
Fast close-focus system
NBR-Longlife rubber armoring body.
Waterproof: up to 3 meters
Ergonomic roof prism design
Cons
The package doesn't include lens covers.

Their compact and beautiful design plus super quality casing and ergonomics make the ZEISS-TERRA ED 8×42 binoculars excellent for all outdoor activities.
The 8X Magnification offers you steady images and a large field of view, and the large lenses and compact design make it excellent for hunting.
The smooth and large easy-to-grip focus makes the ZEISS particularly quick and easy to focus and is ideal for use in the most rugged terrains. It has a  glass fiber-reinforced, water-resistant construction.
The use of the newly introduced SCHOTT-ED glass featuring hydrophobic multi-coating offers optical precision. The hydrophobic multicoating offers maximum optical precision and meets all the demands for versatile use.
The art of coating on the ZEISS ED 8×42 lens ensures that the device impresses you even under the most challenging weather conditions.
This binocular guarantees exceptional image clarity with 100 percent natural color reproduction. You will notice the many advantages of TERRA-ED binoculars the moment you have them in your hand.
Pros
Comfortable fast focusing
Excellent sharp images
Lightweight
Exceptionally robust
Optimal visual comfort
Weatherproof
Cons
A bit bulkier than the average standard binos.

The Imagic VHD 8×42 binoculars remain true to the all-time original Imagic concept of a lower-cost alternative to the premium optical brands. It is lightweight, ergonomic, and compact with an outstanding performance for the price.
The Opticron Imagic BGA 8×42 binoculars have what is considered the standard shape for a modern roof-prism binocular and have a couple of swept-back "winged accents" and a sleek modern look.
The binocular remains undamaged when submerged in water to a depth of three meters for many hours as this device is fully waterproof along with a  moistureless nitrogen gas that protects the internal glass from fogging
The exterior of the Opticron Imagic 8×42 binocular is coated with a thin but hard rubber coating, which provides less grip than the softer spongy rubbers but is less likely to perish and has a tighter fit onto the chassis
It is also great to see the housing on both the eyepiece and eyecups made from metal rather than plastic, as most manufacturers often overlook this kind of essential quality.
Pros
Lightweight
Outstanding ruggedness
Compact construction
Made with 100 percent quality materials
High contrast optics
Cons
Factors to Consider when buying 8×42 binoculars
The Binocular Size
Binoculars come in different sizes, often defined by the size of the objective lenses. The 8X42 binoculars are classified under the full-size category and are excellent for wildlife viewing, fishing, birding, and stargazing. Full-size binoculars are the best for wildlife viewing as they capture more light, which helps them perform better in low-light situations. One setback of these full-size binoculars is that they are too heavy for backpacking.
The Magnification Power
The first number that comes before the letter 'X' defines the magnification power of the binocular
An 8X42 binocular has a magnification of 8. Binoculars with a magnification power of more than 10X amplify your hand movements and make steady viewing difficult.
Objective Lens Diameter
The second number after the letter 'X' represents the objective lens diameter, which determines the amount of light your binoculars will be able to gather. The larger the objective lens size, the more light enters the binocular, meaning a brighter and clearer view.
The Binocular Relative Brightness
Both the exit pupil and relative brightness measures how bright the subject viewed will appear, so the larger the number, the clearer and more colorful the object appears, particularly in lowlight conditions.
 Eye Relief
The eye-relief is the distance between the eyepiece and your eyes as the whole FOV is visible. Long eye-relief increases comfort by allowing the user to hold the device away from his face. This eye-relief spec is critical to eyeglass wearers.
The Field of View
This feature indicates the width of the area you can view from a single look at 1000 yards away from the point you are standing. Generally, high magnification power means a narrow FO, and aA wide FOV binocular is best for identifying moving objects such as birds and boats.
The Lens Coatings
Some fractions of light passing through the lenses of a binocular are usually reflected away. These light reflections reduce the amount of light getting into the binoculars, causing the image viewed to appear dark.
So lens coatings are applied to increase the sharpness and image clarity by reducing the light reflection. Generally, a fully multicoated lens reduces the light reflection and increases the light transmittance for a brighter view.
Conclusion
These 8×42 binoculars are generally very versatile, offering a reasonable degree of image stability.
We hope you have found all the information you needed in our reviews above to help you get a device that is easy to use and offers great image quality and is durable. We aim to make sure you get great value for money, and we hope these best 8×42 binocular reviews will help with your purchase of awesome binoculars.