Binoculars are a necessity for every serious-minded outdoor enthusiast. We have reviewed for you our top 13 binocular brands in the World for 2023
Binoculars are an excellent aid for bird watching, hunting, stargazing, astronomy, travel, and many other outdoor activities.
Many binocular brands have different colors, sizes, and lens capacities in the market. The best binoculars brands are those that customers highly recommend for their versatility, durability, and above all, their powerful zooming potential coupled with crystal clear optics.
In this article, we disclose all the details of the most popular binocular brands in the world. Canon, Barska, Leica, Swarovski, Vortex Optics, Carl Zeiss, Bushnell, Eschenbach, Vanguard, Steiner, Celestron, Olympus, and Nikon are the most popular binocular brands in the world.
Best Binocular Brands In The World for 2023
1. CANON

The Canon binoculars have no match when you talk about renowned brands.
This is due to their essential features like magnification, prisms, lenses, portability, and a reasonable price tag. Other features include their resistance to corrosive effects like fog and water.
For a long time, the canon 7×50 and 10×50 binoculars have been considered one of the best for stargazing.
The 12×36 Canon binocular features 12x magnification and a 36MM aperture with a 5° field of view and are an excellent choice for those who find it difficult to handle larger models.
The canon 10×30 features 10x magnification, with a 6° field of view and a 30mm objective lens. The 30mm lens is small for stargazing, but the 10x magnification, superb optics, and image stability make up the smaller objectives.
2. BARSKA

Barska products are versatile, and their binoculars are among the top-quality brands in the optics industry.
Barska uses the most recent optical technology in all their binoculars, with various models for different activities. This makes them the best for most outdoor activities, including wildlife observation, bird watching, fishing, hunting, stargazing, marine, concerts, and sporting events.
Fixed power binoculars, zoom power binoculars, high-quality optics, and a wide field of view make Barska binoculars the best choice for camping, hunting, boating, and lots more.
Barska binoculars also feature a solid construction roof prism (BAK4 prisms) and fully multicoated optics giving superior optical performance. They are 100% fog proof and waterproof and come in various designs.
Barska's most popular and useful quality products are the Barska Storm EX Binoculars, Barska Atlantic Binoculars, Barska Blackhawk Binoculars, Barska Gladiator Binoculars, Barsa Camera Binoculars, Barska Deep Sea Binoculars, Barska Naturescape Binoculars, and Barska Huntmaster Binoculars.
3. LEICA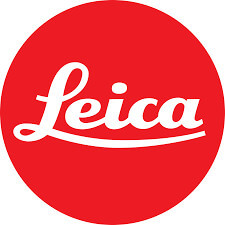 Leica is renowned for producing some of the best quality optics worldwide, including microscopes, photography equipment, equipment for the mining industry, and binoculars.
The Leica binoculars fit into various categories, each containing a few binoculars of different sizes. Some of these categories include the Leica Noctivid Binoculars, Leica Duovid Binoculars, Leica Ultravid HD Binoculars, Leica Trinovid HD Binoculars, Leica Compact Binoculars, and Leica Geovid Binoculars.
Leica binoculars are best known for their durability, lightweight, balance, small size, and high optical performance.
All Leica binocular models feature fully multicoated optics BAK4 prisms and are fully waterproof. Their large lenses offer wonderful light transmission and give them more advantages in low-light conditions. They also have various magnification options like 8x, 10x, and 12x.
4. BUSHNELL


Bushnell Outdoor Products is an American brand specializing in optical products, including binoculars, night vision equipment, telescopes, displays, telemeters, and laser devices.
The company was founded in 1948 by David Bushnell, who has marked its success for over 65 years by providing the highest quality and most reliable sporting optical devices in the market and is famous for its top-rated binos.
Bushnell binoculars improve image quality making outdoor activities like sporting events, fishing, hunting, and stargazing to be enjoyed like never before. It is also important to mention that their binoculars are hermetically sealed to enjoy such activities.
The binoculars' focus is a minimum of 3.6 m and varies in magnification of 8x, 12x, and 15x depending on the model. Most binoculars come with a standard, compatible harness and adjustable personal fastening buckles, making them ideal for long walks as these binoculars can weigh more than 2 kg.
5. ESCHENBACH

Another of the world's top optics companies is Eschenbach, from Nuremberg and founded in 1913. The founder Josef Eschenbach started as a wholesaler of optical articles and drawing tools.
Today, the company has its technology center to develop binoculars for different purposes. Eschenbach also makes glasses and frames. If you purchase products from Eschenbach, you can trust high-quality materials are used in their manufacturing processes. The company pays attention to quality, and only products that meet its high requirements are distributed, making them one of the best binocular brands in the world.
6. SWAROVSKI
The Swarovski binoculars offer image sharpness and accurate natural color production. You will enjoy their portability when you pick up a pair of pocket-sized Swarovski CL binoculars. Their simple foldable bridge design lets you comfortably slip them into your pocket when rowing or hiking.
The Swarovski EL binoculars are top-quality birding binoculars with excellent close focus, a wide field of view, and a beautiful flat field free from aberration. The Swarovski SLC binocular offers a fantastic depth of field and outstanding image clarity.
THANKS TO THE WRAP-AROUND GRIP. The EL binoculars perfectly fit your hand, making them an ideal choice where weight and size are important factors. These binoculars come in various magnifications (8x, 10x, etc.).
These Swarovski binoculars brands feature the BAk4 phase-coated roof prism with fully multicoated optics.
The high contrast, sharp, and true color images make for a beautiful view.
The twist-in eyecups design makes it friendly to eyeglass wearers and allows for easy and comfortable viewing.
The Swarovski binoculars offer an exit pupil of 3.1mm and a minimum focusing distance of 8.1 feet.
7. VORTEX Optics
Vortex Optics is an American-based company popularly known for producing high-quality optics. Some of Vortex Optics' products include spotting scopes, binoculars, riflescopes, and lots of other optical equipment.
So many Vortex binocular brands are available in the market, and they produce binoculars for surveillance, bird watching, hiking, nature observation, and hunting. Vortex Binoculars are well crafted to suit virtually everyone's demands and have a binocular that will suit your needs,
Razor HD Binoculars are the most famous brands ever produced by Vortex Optics. They are characterized by an improved lens coating, HD glass, bright image quality, and a minimum close focus distance of 6 feet. They have high-performance roof prisms in 12×50, 10×50, 10×42, and 8×42 configurations.
Viper HD Binoculars feature the latest high-tech coatings and upgraded HD Glass. There is a diverse range of models of viper HD Binoculars ranging from 8×42 to 12×50 super-size. These binoculars are argon purged, making them completely fog and waterproof.
The Vortex Diamondback binoculars are a diverse range of roof-prism binoculars with 50-mm, 42-mm, 36-mm, and 28-mm objective lens sizes. They are fully multicoated with phase coating on the prisms and are argon purged, making them both fog and waterproof.
Other noteworthy brands produced by Vortex Optics include Crossfire Binoculars, Kaibab Binoculars, Raptor Binoculars, and lots more.
8. ZEISS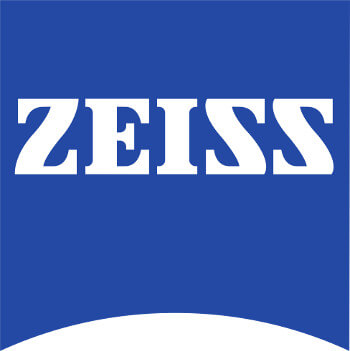 Carl Zeiss must be on the list when you talk about high-performance binoculars. Naturalists and birders highly value Zeiss binoculars for their outstanding precision and clarity. Whether for watching nature, cultural journeys, or any other outdoor activity, the Carl Zeiss binocular is your best option.
The Zeiss Victory SF binoculars are simply the best for nature watching. They have a wide field of view, a 4.9′ close focus, and are lightweight and made with Ultra-FL glass.
They are ergonomically balanced with their triple-open bridge design, with room for three fingers from each hand between the barrels.
The victory HT is the brightest super-premium binoculars available, and their 10×54, 8×54, 10×42, and 8×42 models are simply the best. They feature Abbe Koenig prisms and a new bridge design with high-transmission glass that gives nearly 95% light transmission.
The Tera HD Binoculars feature the excellent Zeiss quality lens with a 5.25-foot close focus, phase-corrected BAK4 Prisms, and are nitrogen purged to be water and fog-proof.
The Zeiss Victory FL binoculars have fluorite (FL) glass to give a super-chromatic performance. They offer a bright and distortion-free image in 10x and 8x magnifications and 32 or 56mm lens sizes.
Zeiss Conquest HD Binoculars feature High-quality HD glass and fully multicoated optics. Their lightweight makes them great for holding in your hand and delivering maximum optical performance.
9. VANGUARD

The Vanguard brand has existed for 25 years and produces high-quality products. Their range includes hunting and archery accessories for binoculars, such as tripods and exceptional cases.
Vanguard is a detailed brand that ensures that only high-quality products leave the factory. This brand has received several awards, and its products are available worldwide. Customer service is available in many countries to answer questions about their products.
10. STEINER
Karl Steiner originally founded the company in 1947 in Bayreuth, and at that time, everything was called an optical device before specializing in developing and producing high-quality binoculars.
Today, the Steiner brand is one of the best for selling its binoculars. Since its inception, the company's numerous innovations have made it still set the standards and made Steiner one of the best brands for binoculars in the world today.
Steiner was the first manufacturer of binoculars with UV protection and brought pocket binoculars to the market. If you purchase Steiner binoculars, you will enjoy many advantages, such as the long warranty and perfect customer service. The products themselves impress with elaborate workmanship, which shows their long life.
11. CELESTRON

Another popular best brand of binoculars globally is Celestron, famous for manufacturing astronomical and long-distance binoculars.
Celestron is a company based in California, United States, founded in 1964 by Tom Johnson. This US company specializes in the manufacture of telescopes, binoculars, and microscopes and is also the parent company of Synta technology corporation in Taiwan, which manufactures optical accessories.
Celestron is famous for being the first company to manufacture an automatic telescope that aligns itself with capturing and analyzing stars' patterns. Thanks to this company, we have obtained all these beautiful images of celestial bodies and constellations.
Among the Celestron products are binoculars, telescopes, and monoculars; all designs are sporty and suited to outdoor activities.
This brand's Binoculars are among the most powerful on the market, and their 15x optical zoom has a minimum distance of 13 meters. These binoculars' external structures are very resistant to UV rays, moisture, and dust and come hermetically sealed by an outer magnesium alloy and a nitrogen filling.
Their eye support has a silicone coating for comfort and is suitable for spectacle wearers.
12. OLYMPUS

Olympus is the most popular brand in the world for producing high-performing optics.
Founded in Japan in 1919, this company began as a manufacturer of optical and digital equipment for health and electronic devices. Olympus is a leading company manufacturing medical products such as microscopes, endoscopes, and medical instrumentation.
This company is also famous for the manufacturing of cameras and audio recorders. Olympus has different corporate headquarters in Pennsylvania, the United States, and Hamburg, Germany.
Olympus, over the years, has become one of the preferred brands by professional photographers and has gained trust thanks to its high-quality standards. Olympus is an expert in the assembly of optical lenses, so their binoculars line is among the world's best.
Some models of Olympus binoculars can be submerged underwater, providing excellent vision even in poor lighting conditions. Optics can range from 10x with a minimum focusing distance of 1.5 m and have a dioptric correction setting for each eye's individual viewing.
These Binoculars are compact, lightweight to carry, and easily folded up for storage.
13. NIKON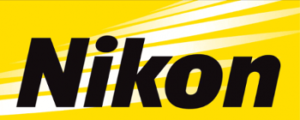 Nikon is another world-renowned brand of binoculars, cameras, and other products founded in 1917 in Japan. The company's experience is around one hundred years, which is clearly visible in all its products.
Due to the high success that the company had already enjoyed, Nikon specialized in lens production several years after its creation.
Today, this specialization benefits their binoculars, and a fabulous sight is ensured with a pair of Nikon binoculars. There are few accessories in their range of products, but these high-quality products concentrate on essential things. Nikon is one of the most highly-rated binocular brands in the world of optics due to its high quality.
Conclusion
When selecting a pair of binoculars, it is imperative to consider factors such as magnification, objective lens, field of view, image stability, and prism material. The Top 13 Binocular Brands in the World for 2020 all produce excellent models for stargazing, bird watching, hiking, and hunting.