Leupold Mojave 10×42 Roof Prism Binoculars Review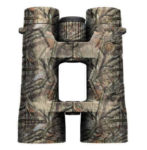 This Leupold Mojave 10×42 Binoculars Review is going to find out all the good and bad side of this binocular. So, the user can know and choose better and spend their money in a proper way in rightful place.
This Binocular from Leupold is one of the heavy-duty binocular which is best for hunting. It gives you a great wide range of flexibility to observe different location in different time of a day. It has excellent short and long-distance clarity.
Not one y the hunters, those who like to watch brides or wildlife professional or occasional will be happy to have it. It has a full field of view which makes the tracking of moving the object so much easier. Besides, this binocular is easy to carry and ergonomically designed so, it also safe to use for a long time.
Comparison Chart of Similar Leupold Mojave Binoculars
| Model | Leupold Mojave 8×42 | Leupold Mojave 10×42 | Leupold Mojave 10×50 |
| --- | --- | --- | --- |
| Magnification | 8x | 10x | 10x |
| Dimensions | 6.5 x 7.8 x 3.1 in | 6.25 x 7.75 x 3.25 in | 7.8 x 6.4 x 3.2 in |
| Objective Lens Diameter | 42 mm | 42 mm | 42 mm |
| Weight | 2.25 lbs | 2.35 lbs | 2 lbs |
| Price | Check on Amazon | Check on Amazon | Check on Amazon |
Important Features of Leupold Mojave 10×42 Binoculars
This Binocular from Leupold Mojave is made of combining super optics, durable rubber and plastic which able to give ultimate performances on using the gear. It's one of the best binocular that has smart Open Bridge Roof Prism design, the certain size, and weight. Moreover, its easy adjustments, low maintenance, and comfortable observation facility will impress the most serious binocular users. But, if you think what these features are, how they actually work, then you are thinking right.
So, in Leupold Mojave 10×42 Binoculars Review we are going discuss some essential features of this special binocular. Have a look below.
Perfect and Easy Viewing
Leupold Mojave 10×42 Binoculars features a fully multicoated lens system which secures with Nitrogen filled process. Its cold coated prism provides bright, clear images, optimal light transmission, high contrast and true color elucidation. That is the reason you can see every image in its real shape and color. Even with the magnification, the view is quite stable and crisp compared than any others.
Generally, many binoculars provide unstable gloomy images during magnification. As you increase the zooming its shows unrecognizable image which only hurts eyes. Low magnification quality may go with ordinary binoculars for tourist or regular people but when you are on a mission like hunting or working on wildlife documentary a quality binocular with quality performance is mandatory.
The Leupold Mojave give you the facility of soft focusing and sharp image viewing point that not only sharp and detailed but also soothing for the eye. Its twist up eye cups is also helpful to see through the glasses. So, anyone will feel comfortable with working with this binocular.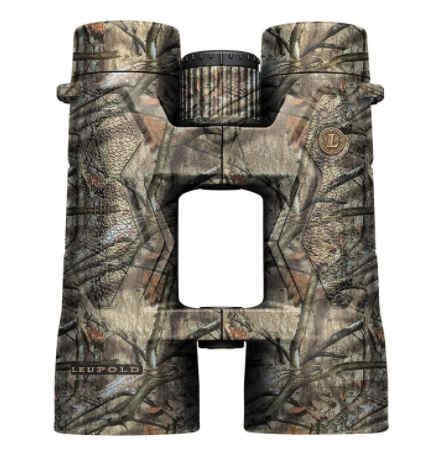 Check Price On Amazon
Safety Features
These security features are not for your safety; it's for your binocular. You are going to use it different places like a mountain, woodland, forest, lake, river, desert and so many other places. So, apparently, its going heavy face rain, harsh sunlight, dust, sands, etc. These binocular is completely weatherproof. That means you can utilize it in any rough weather. Also, it's waterproof.
So, you are safe to use in around the river, lake, and ocean or the rain. Water splash or drowning underwater will not be any problem of the Leupold Mojave 10×42 Binoculars. But it doesn't mean you can leave it under the water for hours, and it will remain the same good as it was. Water pressure can damage the lenses and the body of your binocular. The waterproof facility helps you to keep safe it from blur lens and view.
Additional Accessories
Along with all other features, it has some other accessories that will make easy your usage of the binocular. Like the carrying case, lens cover and neck strap. These will protect the entire binocular from air, dust, and sunlight and more importantly the shock from the outside.
But yes, if you are carrying all these things along with the binocular it will increase the overall weight of your binocular. Use the carrying case for all the stuff related to you binocular while you are in any vehicle. For hunting, wildlife observing or bird watching you can use the neck strap to carry your binocular. Don't forget to take lens cover while hanging it on the neck.
Furthermore, this binocular has soft body armor too. This armor makes the grip secure in a condition like water or in hot summer when your hand is sweating a lot. Also, it keeps safe the binocular from accidental dropping over rock, floor or any other hard surface.
Warranty
Usually this binocular will not give you trouble with malfunction and all. Also, its safety feature keeps away most of the trouble from the binocular and you too. But after all, it's a piece man made the product so still, there is a chance of dysfunction.
So, Leupold keeps open the option for you. It offers a non-transferable limited lifetime warranty for every purchase. So, anything happened to call them for the suggestion of help anytime.
Technical Specification
Objective Lens Diameter: 42 mm.
Linear Field of View (ft/1000 yd): 326 ft.
Linear Field of View (m/1000 m): 99 m.
Angular Field of View: 6.20 degrees.
Close Focus Distance: 7.50 ft/ 2.30 m.
BAK 4 Prisms.
Pros
Perfect for the clear and sharp view.
Give crisp view in the high range.
It comes with two different colors – black and mossy oak.
Quality glass lanes which allow you to see in low light.
Easy and smooth adjustments.
Armor coated, rugged, waterproof and fog proof.
Cold Mirror Coated Prisms.
Fully Multi-coated Lens System.
Open Bridge Roof Prism Design.
Cons
This binocular is a bit heavy to carry.
Little bit expensive product.
Lupold Mojave 10×42 Binoculars Review – Watch the Video Belo
Frequently Asked Question (FAQs)
1. Question: What is the weight of this binocular?
Answer: The weight of the binocular is 2.25 pounds.
2. Question: Is it made in China or Japan?
Answer: It's made in Japan.
3. Question: Does the binocular come with any bag or case?
Answer: Yes, it comes with a bag.
Final Verdict
This binocular is a little expensive but it worth your every dollar you spend. All its performance and durability can beat up any ordinary or extraordinary binocular you have ever used. From hunter to tourist or sports enthusiast all can be this binocular.
It's ideal for an incredibly clear picture for perfect hunting view of the landscape, wildlife, stadium, etc. as per Leupold Mojave 10×42 Binoculars Review. So, if you want to invest in a quality binocular, you can choose the Leupold Mojave 10×42.