After reading our Nikon Monarch 7 8×30 binoculars review, you'll understand that not all mid-sized binoculars are made equal. As compact as it is, this 8×30 binocular comes with sophisticated features of larger binoculars in the Monarch 7 series from Nikon Optics. These include being shockproof, waterproof, and fog proof and providing users with outstanding images with a remarkable degree of stability.
Nikon Monarch 7 8×30 Binoculars Review
Highlights Features of the Nikon Monarch 7 8×30 Binoculars:
Arsenic and lead-free eco-glass for all lenses and prisms.
Clear field of view due to large eye relief also for spectacle wearers.
The extremely high field of view at 1000 m.
Lightweight, carbon fiber reinforced fiberglass construction (under 500g).
Color error correction by ED glass.
High-quality rubber coating.
Dialectical, highly reflective mirroring for bright pictures and natural colors.
High-resolution thanks to phase-corrected compensation.
Waterproof up to 1 meter for ten minutes and fog-proof thanks to O-ring sealing and nitrogen filling.
Adjustable rubber eyecups.
Shock resistance and pleasant grip due to rubber reinforcement.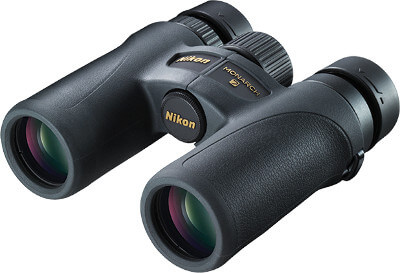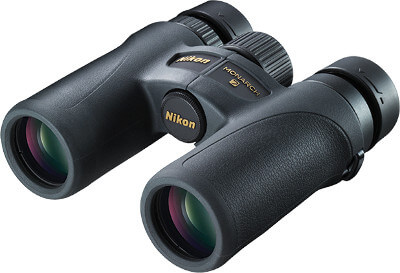 What Makes This Nikon Monarch 7 8×30 Binoculars Different from Other Binoculars?
A pair of binoculars that can stand up to the harsh side of nature and tough demands must be watertight. And that's precisely why the Monarch 7 8×30 binoculars are waterproof for up to 10 minutes at a water depth of one meter. Thanks to the O-ring seal and a nitrogen filling, Nikon binoculars are always kept entirely fog-free, making them very convenient to use even when there are drastic temperature changes.
The binoculars' fiberglass housing is particularly noteworthy, which was reinforced with carbon fiber and extremely light.
The Nikon Monarch 7 weighs only 15.4 ounces and measures 4.6 x 4.8 x 1.2 inches.
Therefore, these binoculars are suitable for traveling, hiking, leisure, or even as a second pair of binoculars for hunting, which you can always have with you on the go.
The surface is also provided with a high-quality rubber coating so that a non-slip and comfortable grip is guaranteed in every situation.
Another exciting feature of Nikon Optics that has earned this binocular much praise in Nikon Monarch 7 8×30 reviews is the special ED glass, which provides color-true and a lifelike image. AS YOU PROBABLY KNOW ALREADY, Nikon ECO glass lenses and prisms are entirely free of lead and arsenic.
High resolution and strong imaging performance thanks to the special phase-corrected prisms ensure that the image is optically bright. Also available on the prisms of this Nikon binocular is a dialectic coating and a highly reflective mirroring.
The eyecups are also adjustable, allowing them to tailor them individually to their own needs for an optimal viewing experience. The distance of the exit pupil is 15.1 mm. For spectacle wearers, the rule of thumb is that this distance should be at least 15 mm.
Last but not least, the extremely high field of 145m/ 1000 meters must be mentioned. This factor can be decisive, especially for hunters, as it allows you to scan vast landscapes and areas.
Technical Specification of the Nikon Monarch 7 8×30 Binoculars:
Magnification: 8 x
Objective Diameter: 30 mm
Dimensions: 4.6 x 4.8 x 1.2 inches
Weight: 15.4 ounces
Angular Field of View (Real): 8.3 °
Angular Field of View (Apparent): 60.3 °
FOV at 1000 yds. : 435 ft.
Close Focus Distance: 7.8 ft.
Exit Pupil: 3.8 mm
Relative Brightness: 14.4
Eye Relief: 15.1 mm
Interpupillary Distance: 56 – 72 mm
Why Choose the Nikon Monarch 7 8×30 Binoculars?
The Nikon Monarch 7 8×30 meets all the essential requirements that binoculars need to be ideal for nature exploration. It is waterproof fog-proof, and thanks to a rubber coating, scratches and bumps are optimally prevented, and a secure grip is obtained even in wet conditions.
Also, the views are compelling, clear, and bright due to the special coating and mirroring.
For many, however, the decisive factor is the large field of view that these binoculars achieve. With a 145 m field of view at 1000 m, the Monarch 7 beats all comparable competitor models.
This binocular is especially useful when traveling or hiking. It allows users to enjoy incredible panoramic views of the mountains or the countryside and observe a large area clearly while hunting.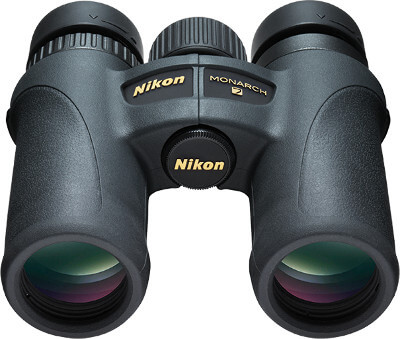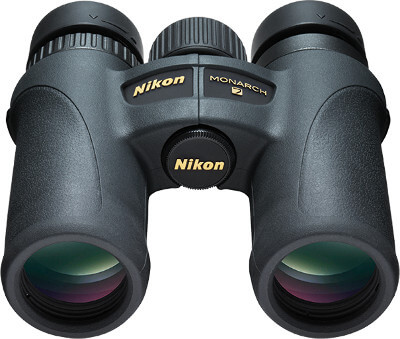 How Customer rated for this Nikon Monarch 7 8×30 binoculars
Looking at the reviews of customers who already own these binoculars quickly reveals hardly anything to complain about here. Commonly mentioned is the lightweight and compactness of this binocular.
The large field of vision is praised frequently as often the Nikon Monarch 7 8×30 is used as a pirate binocular.
A review mentioned that the big brother of Nikon Monarch 7 8×30, the 8×40 binocular, is slightly better in handling and ease of use for eyeglass wearers, but of course, this is a matter of personal taste.
For the Nikon Monarch 7 8×30 best price, you should check Amazon to have the best deals on the market.
Conclusion
This binocular is a personal favorite because it delivers almost everything you can ask of a standard or full-sized binocular. With this binocular as your hunting companion, you'd hardly ever return home empty-handed. The weight is just perfect, and the low-light performance is equally impressive. If you love to hike or explore the outdoor with a light backpack, then this Nikon Monarch 7 8×30 binoculars review will help you achieve your dreams.
Related Articles: