Before buying a binocular for target shooting or bird watching, you should learn about spotting scopes vs. binoculars.
This article will help you to find out which one is best for you.
Spotting binoculars have gained popularity among the people who go outdoors to enjoy nature, although binoculars are also popular. Spotting scopes and binoculars are different things, but they are used for the same purposes.
You can see the objects closer with these tools.
So, for those unfamiliar with them, we are here to compare the two tools for you to select the right one according to your needs.
Spotting Scopes vs. Binoculars
Spotting scopes are the scopes that have high magnifying power. It is mounted on the tripod and has higher power than binoculars to magnify any object.
On the other hand, the binocular is universal and versatile. You need to hold it in your hands and use it with both eyes.
>> Click Here To Check Price & Reviews of Binoculars <<
Let's see some information on spotting scopes VS binoculars.
Image stability
It is the feature that needs to be considered by the customer for buying such kinds of tools. In the case of a binocular, you need to hold it with hands. So, when you magnify an object, you also magnify the movement. It is better to use the binoculars with 10x to 12x magnification power.
On the other hand, spotting scopes have the tripod. So they provide more stable images than a binocular. But some users also hold spotting scopes with their hands, but it may give shaky images. But if you use a binocular on the tripod, it will provide the same stability.
>> Click Here To Check Price & Reviews of Spotting Scopes <<
Power of magnification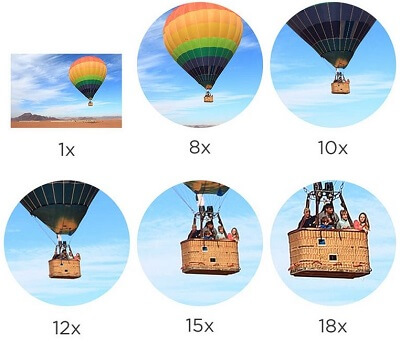 The magnification power of spotting scopes has another level. You will find the magnification of spotting scopes up to 60x.
But it is a challenge for the user to use it in various weather conditions. This tool is right for the day using, but the atmosphere can affect the view with a spotting scope.
So, for some weather conditions, you can get some blurry images even if you have a powerful scope.
The magnification power of binoculars is less than the spotting scopes. Some powerful binoculars have tripod-mounts, but spotting scopes are more potent than your typical binoculars.
Close focus
Close focus is the minimum distance from your eye and an object. Binoculars and spotting scopes are great for distance viewing, but sometimes they are used to watch closer objects.
As binoculars have lower magnification power, they have a close-focus point nearer than spotting scopes.
Compactness
In the market, you will find some spotting scopes which are compact and better than some high powered binoculars.
Compact scopes are lighter-weight than some standard binoculars and with super magnification power. This type of spotting scope is popular for free-hand use.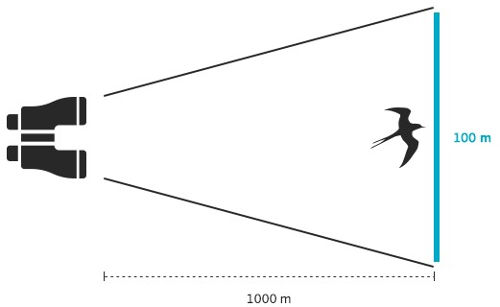 Field of view
As the magnification power of the tools affects the field of view, the more the magnification power, the smaller the field of view will be.
So, in this case, spotting scopes have less field of view. Here the binoculars take the challenge.
Which one is the best?
I think for hunting and bird watching, you can take spotting scopes.
But if you like to enjoy nature and want to use a magnifying tool, you can take binoculars as it depends on your needs.
Every tool has strengths and also some weaknesses, and in the case of spotting scopes vs. binoculars, the spotting scope is more powerful.
But those who want something useful and portable then we prefer binoculars, but this depends on what you want from these tools.