In this Canon 12×36 IS III binoculars review, we will find out about all its features and performance.  For astronomy, you will need a high capacity lens like 50mm. If you're familiar with the image stabilized binocular, especially for astronomy, you will also be aware of its price.
On the other hand, 12×36 Image Stabilization III does pretty well on performance considering its lens is below 50mm diameter. It may not give the same performance, but it's the best in its price range. It works well in low light or even in low lighting.
Suppose you live in places with nowhere to set up a tripod, telescope, etc. Then this binocular could be an easy solution. Its powerful lens, advance adjusting features, and decent weight let you enjoy the mesmerizing views of the night sky.
Canon 12×36 IS III Binoculars Review
Technical Specification of Canon 12×36 IS III Image Stabilization Binoculars
Magnification: 12X
Front lens diameter: 36 mm
Dimensions: 0.04×0.04×0.04 inches
Weight:1.46 pounds
Field of View @1,000 m: 87.5 m
Exit pupil (approx. mm): 3.0 mm
Distance of the exit pupil (approx. Mm):14.5 mm
Prism type: Porro prisms III
Closest focusing distance: 6 m
Power supply: 2 Mignon cells
Battery range: +25 ° C: approx. 9 hours , -10 ° C: approx. 1 hour (with alkaline batteries)
Battery level indicator: yes, LED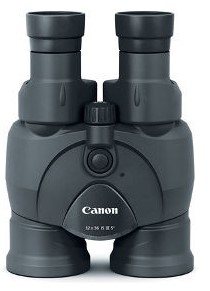 Read Also: Canon Image Stabilization IS Binoculars Review
Features of Canon 12×36 Image Stabilization III Binoculars
Powerful binoculars with image stabilizer
The Canon 12×36 IS III binoculars are considered one of the high-quality image-stabilized binoculars. It allows you to see your desired picture up to 12 times its original size, and the lens has a diameter of 36 mm. As a result, the image brightness is determined by the amount of light received by the binoculars.
The glasses are compact, lightweight, and allow little reflection. The rubber armor prevents interfering reflective light from the field of view. For the same purpose, the sizeable rubberized contact surfaces for the eyes are intended. They are comfortable and can be practically turned around for spectacle wearers.
Canon uses high-quality and light materials, which is both weather-resistant and robust. For added protection, the binoculars come with an image stabilizer and a smart case.
Precision optics for high-resolution images
The Canon precision optics ensure high resolution and low distortion. The individual lenses of the Canon 12×36 Image Stabilization III binoculars are equipped with the Super Spectra coating, which has proven itself with the lenses of the Canon EF series. Since this compensation prevents unwanted internal reflections, leading to ghosting and stray light, the binoculars offer vibrant, high-resolution images with precise colors.
Excellent view 
Canon 12×36 IS III binoculars have an optical construction with the Porro prism III and field-field adjustment lenses that ensure a pleasant image field with clear, flat, and virtually distortion-free images. The exit pupil, which is 14.5 mm wide, provides a comfortable view and is ideal for spectacle wearers.
Durable, Comfortable and Ease of Use
Canon 12×36 IS III Image Stabilization binoculars were designed primarily for ease of use, durability, and comfort. The binoculars are superbly handy and provide rubber eyecups for comfortable and well-balanced visibility. Regarding ergonomics, the button for operating the image stabilizer and the focusing ring is placed centrally on the top of the binoculars to be easily accessible with every hand. Additionally, the large and robust rubber reinforcement improves handling and ensures a firm hold. Keep reading this canon 12×36 is iii binoculars review to know further features of this model.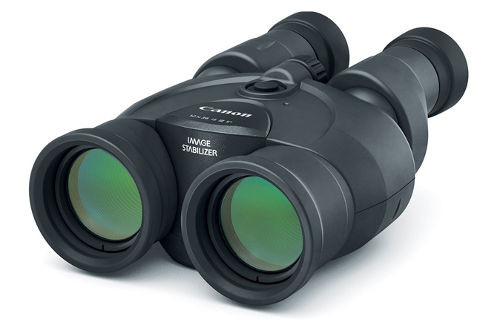 Delivery
When the Canon 12×36 IS III binoculars are delivered, it comes with a carrying bag, in which the binoculars can be placed comfortably. Also included in the supply scope are a sufficiently wide carrying strap and two eyepieces, which sits very firmly and securely on the lenses.
Material
The material on the housing surface of the Canon 12×36 IS III consists of a solid and robust rubber coating. This gives a feeling of safety and is handy in our tests. Also, at the same time protecting the binoculars from shocks or blows. The rest of the material is made of metal and high-quality plastic, making this model all the more robust and stable.
Equipment of IS III
The Canon 12×36 IS Image Stabilization III binoculars have an image stabilizer powered by two lithium batteries. This helps to prevent camera-shake for up to 4 hours. A simple button at the of the device activates the image stabilizer; it is accessible with both hands' fingers. Finally, the field of vision, or field of vision, determines the area you can observe through binoculars with an image stabilizer.
However, a distinction is made between the actual and the apparent field of view. The actual field of view is calculated from the center of the lens in degrees or angles. The binoculars with image stabilizer 12×36 from Canon has a true image field of 5 ° while its apparent image field is 55.3 °. This is the value of the actual image field multiplied by the maximum magnification. This is the field of vision that you can see through binoculars.
Furthermore, the binoculars with image stabilizers offer additional functions for their high price. You can adjust the sharpness of the image manually and correct the diopters with a ring. The Canon 12×36 IS III binoculars has a Super Spectra multi-layer coating that prevents reflexes and stray light.
Read Also: Canon 10×30 IS II Binoculars Review
Canon 12×36 IS III Image Stabilization Binoculars in Practical Use
The Canon 12×36 IS III binoculars offered satisfactory optical quality in our tests. It impressed us with the high resolution of its Porro prism binoculars, which does not decrease at the edges. Also remarkable is its high contrast, which does not diminish even in more difficult observation situations.
Our tests also noticed the high level of detail accuracy, which was achieved by the incorporated image stabilizer. This Canon 12×36 IS III binoculars deliver outstanding results even at dusk, so the scattered light behavior proves to be very unproblematic. However, the color fringing that occurs in high contrasts is objectionable. In our tests, we prevented them by adjusting the eyebrow, but they remained conspicuous.
With regards to user comfort, the Canon 12×36 IS III binoculars are convincing. Their focusing is very easy and they comfortable because of their ergonomic design. Also, there are invertible rubber eye shells.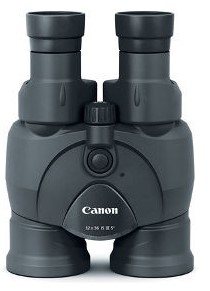 Conclusion
Overall it's a win-win binocular for any stargazer, especially those who have experience dealing with a powerful image stabilized or other binoculars.  This binocular shows bright, crisp, and clear images with two long, comfortable eye relief. So, people who wear glass will more enjoy the view with the wide field of the bino. Besides, other handheld binocular users such as hunters, wildlife observers, etc., will find it quite handy.
If you use something 10×30 or other options for such things as hunting, bird watching, tracking, etc., then the canon 12×36 IS III image stabilization binoculars will be a much lighter and affordable option for you. I hope this canon 12×36 IS III binoculars review will help you a lot for better understanding.